TOP >
Corporate Information
CORPORATE
PROFILE
Traditional Japanese-style storage closets called "oshiire" have long been used not only to hold things such as futons, clothing, and furnishings, but also to safeguard the bonds between the people living in a house as well as their memories.
Our somewhat unusual company name Oshiire, Inc. reflects our thoughts and intentions to take care of our customers' property just as carefully as we would our own and our family's belongings. While conscientiously carrying on that good old spirit of tradition from the past, we are also actively working on new services that meet the needs of the changing times, such as document storage management and rental storage spaces.
With our unwavering conscience and flexible ideas, we are a new lifestyle service business that meets the needs of the times we are Oshiire, Inc.
Hiroshi Morita
PRESIDENT and CEO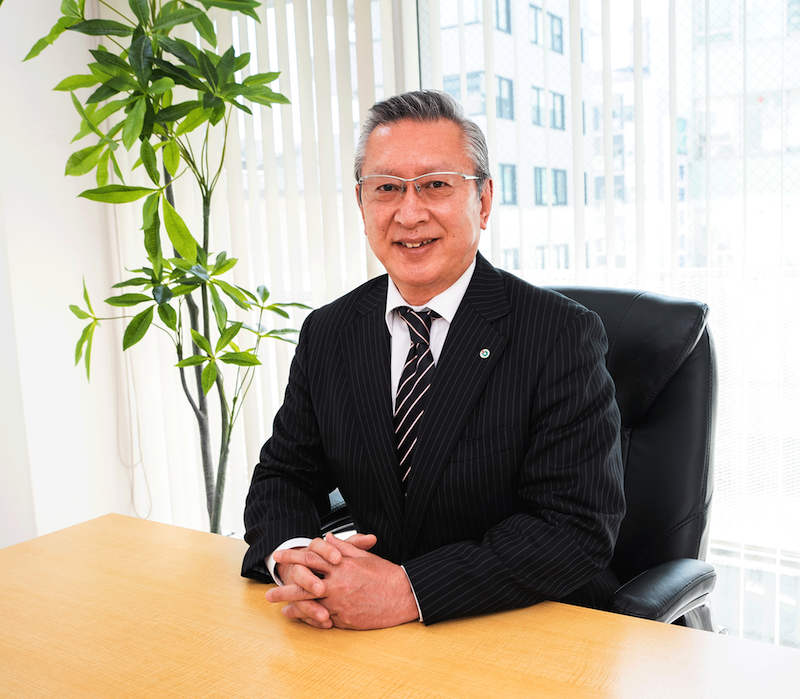 Corporate philosophy
We will do our utmost to contribute to society by helping customers create a comfortable "culture of space" by means of our safe, secure and convenient storage services.
Oshiire, Inc. is the only warehouse group of companies in Japan that covers the entire nation.
We will utilize our network to create new value that paves a path to the future, and will continue to be a company that always serves our customers.
Nationwide network
Providing uniform services nationwide by utilizing the largest warehouse network in the country.
We provide our services at 135 facilities nationwide to support as many customers as possible.
We partner only with logistics providers that meet our stringent criteria for operating our services, such as security.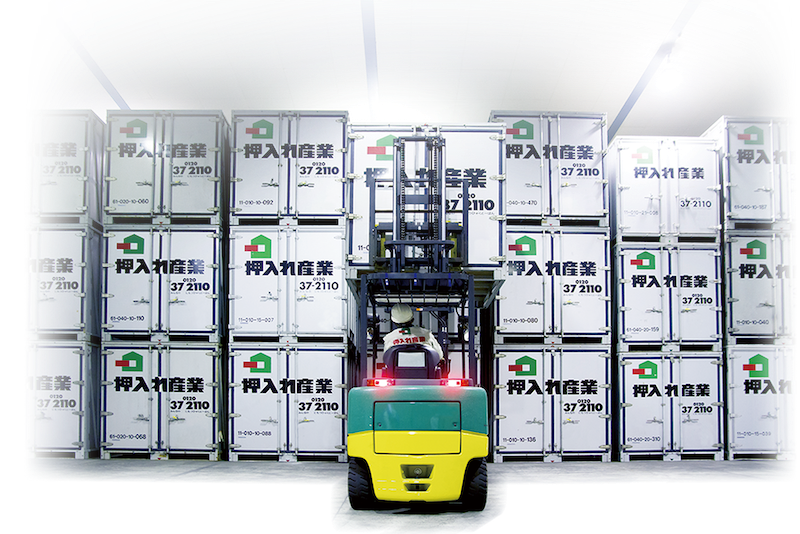 Trunk room business
Providing safe storage in special-purpose containers in our warehouses. Our dustproof and mildewproof containers specially developed for trunk room use are stored in our warehouses. We have various sizes of containers available to accommodate customer needs, and they are very convenient for storing large possessions. Our warehouses always have staff on duty which makes them very safe to use.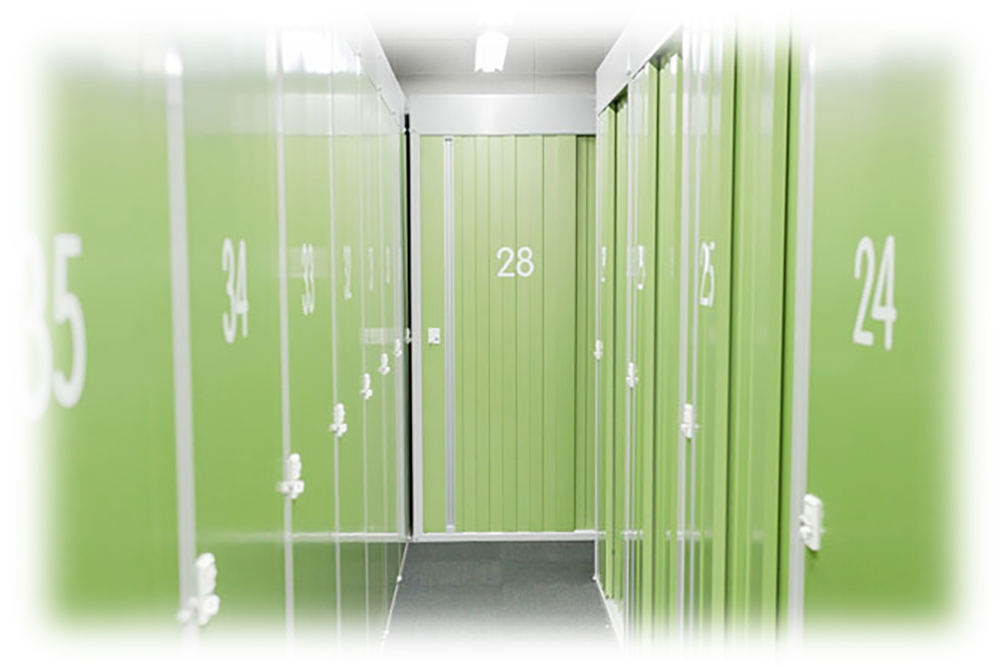 Self storage business
Self storage spaces that you can freely use ? just like using a closet in your own home.
These are bright, clean and safe storage spaces, complete with security and air conditioning, that you can access to store and remove things whenever you like. We have Self storage rooms of different sizes to meet the various needs of our customers.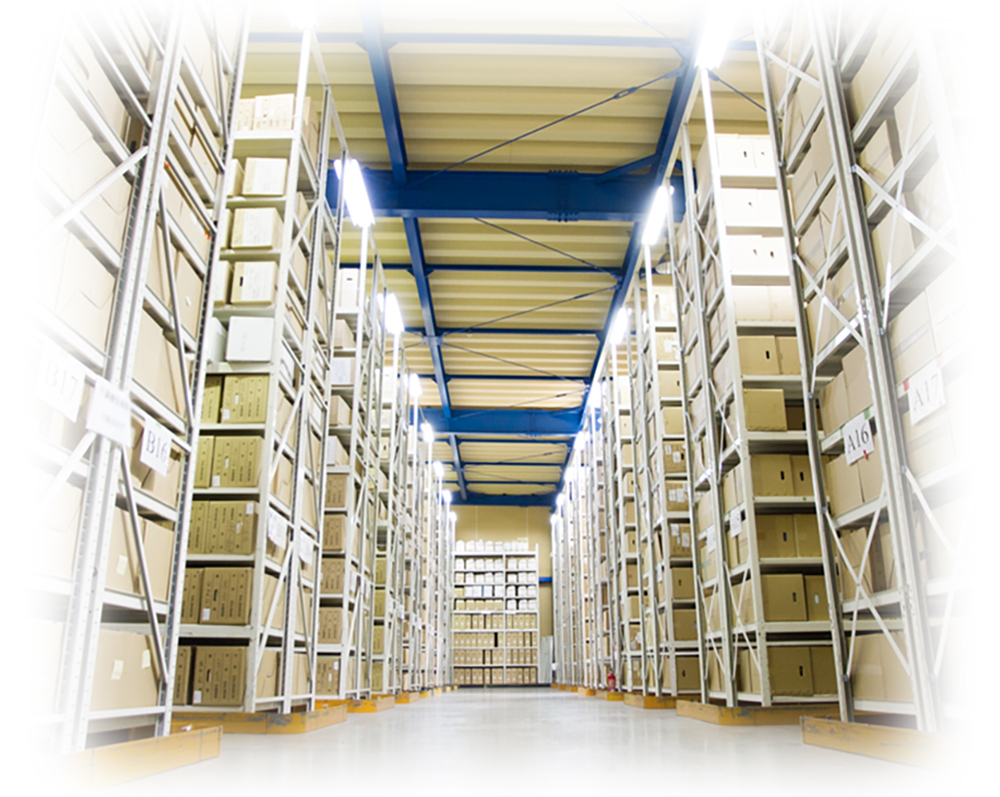 Document storage business
Oshiire, Inc. has acquired ISO 27001 Information Security Management System (ISMS) certification for 14 warehouses nationwide, so our customers can be sure that we will keep their information safe and secure. In addition, we have an online order system that customers can use to easily manage the total life cycle of their documents ? from collection, to storage and disposal.

Document digitizing services.
Fast digital conversion using high-speed scanners.
Support for large format drawings and non-standard documents.
Cost reduction by combining digitization with storage.
Established our company 'OSHIIRE SANGYO' Started container-storage business

Had 10,000 container units

Started self-storage business

Started confidential document storage business

Started new brand self-storage' PiO' (Put in Order)

Started simple storage service offering space by the box 'DEPOCO'

Started outdoor self storage sevice 'MONOGARE'

Started reasonable container-strage service 'OTOKURA'

Started warehouse matching platform 'LOGI-SELECT'
CORPORATE PROFILE
COMPANY NAME

OSHIIRE SANGYO CO., LTD

HEAD OFFICE

KANDA HIGASHIYAMA BLDG. 6F, 2-1-23
KANDATACHOU CHIYODA-KU TOKYO JAPAN 101-0046

Business

Trunk room, Self storage, and document storage

PHONE

+81-3-6625-0201

FAX

+81-3-6625-0207

E-mail

info@oshiire.co.jp

URL

https://www.oshiire.co.jp

ESTABLISHMENT

1th Nov. 1987